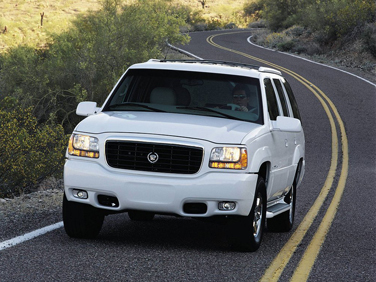 Why Trading Your SUV In For A Car Is The Right Choice This Summer
Trading in your SUV in for a car provides more benefits than fuel savings, says Central Florida Cadillac in Orlando
The summer months are hot, humid, and let's admit it, be rough on your vehicle. The heat can cause your motor to overheat, and since people naturally want to be outside more while the weather is nice, they drive more. While summer wear and tear is unavoidable, an SUV is undoubtedly more inconvenient than a car.

Why?

First and foremost, let's talk about wear and tear. It's unavoidable, but a car holds up much better than a sport utility vehicle does. This is because they are smaller, with smaller engines. Naturally, they cool down a lot faster, which can be a huge deal when the temperature starts to rise. If something does go wrong – which is unfortunate, but a simple fact of life – cars are cheaper to fix. General maintenance on cars is also cheaper than their SUV counterparts. No one wants to spend all of their summer 'fun' money on car repairs.

It isn't just about maintenance and repairs, however. People drive a lot more during the summer months. With gas prices continually soaring higher, those day trips and summer outings can end up costing a fortune. When you trade your SUV in for a car, you can drastically reduce the amount of money you need to invest in fuel. The base price of fuel may remain the same, but a car is going to get a lot more out of it than a sport utility vehicle.

If saving a considerable amount of money on repairs, maintenance, and fuel sounds like a good idea to you, you will want to look into trading your SUV in for a car. For more information, or to see what your used SUV is really worth, call Central Florida Cadillac at 407-378-6460.