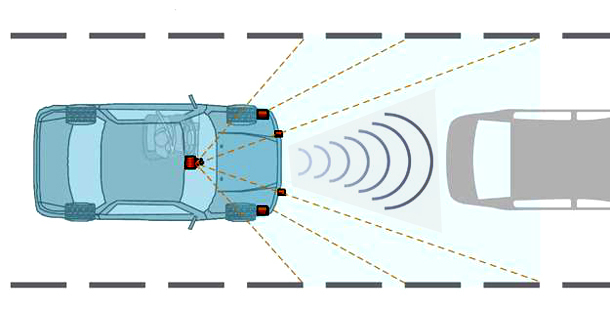 Cadillac Super Cruise Testing Progressing Quickly Says Central Florida Cadillac
New testing of the Super Cruise technology refines use to better adapt to real-world driving scenarios.
Super Cruise, Cadillac's newest technology, provides drivers with semi-autonomous driving that makes navigating roadways virtually automatic. Cadillac recently announced that the testing process has moved beyond closed simulation tests and is moving on to real-world driving scenario testing. This second round of testing will provide an opportunity for developers to see how well Super Cruise's features perform when faced with more demanding obstacles. The location of the tests is still undisclosed.

CentralFloridaCadillac.com, North Orlando's premier online Cadillac dealership, is keeping consumers abreast of the latest developments of this innovative technology, including both features and testing progress.

Super Cruise is the first Cadillac system that uses sensor fusion, which provides 360 degrees of driver assist features and crash risk detection. These enhanced features include:

-Range Adaptive Full-Speed Cruise Control
-Rear Automatic Breaking
-Forward Collision Alert
-Alert for Traffic Crossing in the Rear
-Intelligent Brake Assist
-Rear Vision Camera
-Blind Zone Alert for Both Sides

In addition, Cadillac's Super Cruise provides lane-centering technology, which is provided by forward-looking cameras with GPS guides that detect the outline of the road. This technology does unfortunately have limitations, which are most commonly attributable to bad weather and poorly visible lane markings. In situations such as these, the driver will still have to steer the vehicle.

A recent study funded by the Federal Highway Administration on human factors in semi-autonomous driving technology systems found that when paired with enhanced safety systems, they could eliminate the potential for crashes altogether since drivers receive a warning any time there is a hazardous situation. Cadillac's "smart" technology will ensure drivers that their automobiles will know the right things to do in potentially dangerous conditions.

"With this new technology, drivers on long trips will have a reprieve from the mundane driving that can cause fatigue and careless mistakes," stated Kevin Giguere of CentralFloridaCadillac.com. "This can help to prevent a large number of avoidable accidents."

Cadillac car dealerships have been the provider of luxury, state-of-the-art vehicles since 1902. The luxury auto maker is laying the foundation that will pave the way for future advances in automotive technology for years to come. The Super Cruise feature is estimated to be unveiled for public use sometime in the next decade.

Click here to bookmark "Cadillac Super Cruise Testing Progressing Quickly" on CentralFloridaCadillac.com's blog
Content Disclaimer: 
The above review statements are those of the sponsor (Source of content) and do not necessarily reflect the official policy, position or views of the content publisher. The content distribution company is therefore not responsible for the content and its authenticity and legal standing of the above subject matter. Each individual is required to exercise its content when making a purchase from the above offer. The information does not constitute advice or an offer to buy. Any purchase made from the above press release is made at your own risk. Editorial merit of this content is subject to news publisher and its downstream partners. Consult an expert advisor/health and professional advisor before any such purchase. Any purchase made from this link is subject to the final terms and conditions of the website's selling as mentioned in the above as source. The content publisher and its downstream distribution partners do not take any responsibility directly or indirectly. If you have any complaints or copyright issues related to this article, kindly contact the company this news is about.  
DISCLAIMER of Liability. IN NO EVENT SHALL OUR PR COMPANY BE LIABLE OR RESPONSIBLE TO YOU OR ANY OTHER PERSON FOR ANY DIRECT, INDIRECT, INCIDENTAL, CONSEQUENTIAL, SPECIAL, OR EXEMPLARY DAMAGES OF ANY KIND, INCLUDING WITHOUT LIMITATION, LOST PROFITS OR LOST OPPORTUNITIES, EVEN IF ADVISED OF THE POSSIBILITY OF SUCH DAMAGES IN ADVANCE AND REGARDLESS OF THE CAUSE OF ACTION UPON WHICH ANY SUCH CLAIM IS BASED, INCLUDING, WITHOUT LIMITATION, ANY CLAIM ARISING OUT OF OR IN CONNECTION WITH ANY OF THE CONTENT, INCLUDING, WITHOUT LIMITATION, AUDIO, PHOTOGRAPHS, AND VIDEOS, OR OF THE ACCURACY, RELIABILITY, OR LEGALITY OF ANY STATEMENT MADE IN OR OMITTED FROM ANY advertisement, sponsorship, endorsement, testimonial, opinion, or other product-related or service-related statement or review appearing in the Websites or in ANY post or article distributed via the Websites.